essential Social distancing solutions
5 Solutions to ensure social distancing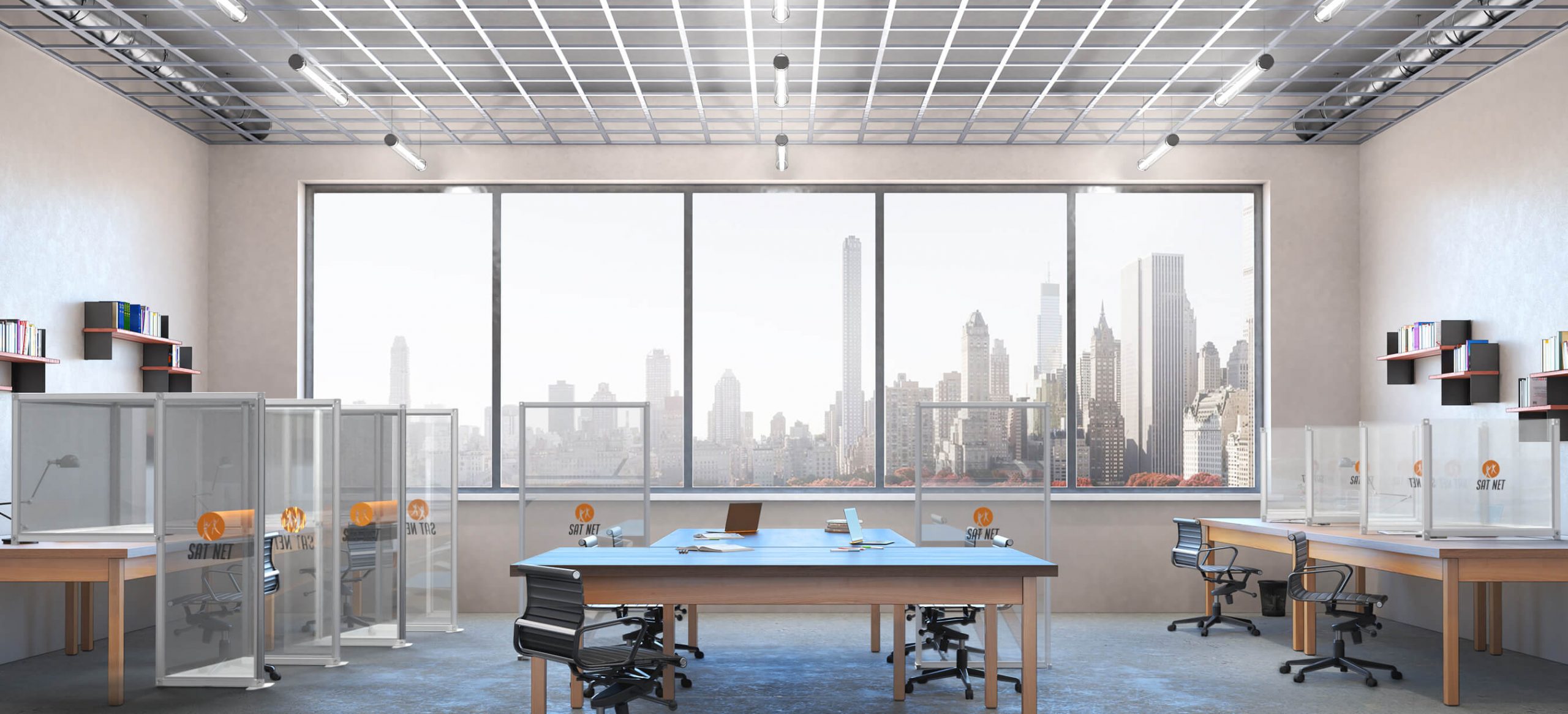 Desk Dividers
Our modular desk dividers create a safe and professional working environment and promote social distancing in the workplace. These dividers are fully customisable to suit your environment and can be branded too.
 Self-build
Temporary Cubicles
Desktop or floor-standing
desk partitions
Reduce risk and improve social distancing by installing our walling panels between desks. Our partitions can be fully customised to suit your interior scheme or your brand, while maintaining a safer working environment.
Self-build using twist-lock mechanism
Quick installation
modular walling
Our modular walling can be used to create different zones or areas, walkways and partitions as well as smaller work spaces. Modular walling is ideal to divide open spaces while still appearing stylish and fitting with your interior design. We can create drawings to plan your space to suit your exact requirements.
Free-standing
Modular
Mobile if required
Hinged panels
protection screens
In situations such as pharmacies and retail environments, screens provide additional protection to other social distancing measures. Clear acrylic panels allow straightforward communication without being intrusive.
Easy Installation
Low maintenance
Face to face protection
Essentials
To maximise the efficiency and safety of your environment we have a range of essential products to compliment our other social distancing solutions. These include:
Sanitiser stands
Information stickers
Queueing systems
Roller banners
When the UK, and the rest of the world begin to emerge from this health crisis it is widely believed that social distiancing will remain a part of our daily lives. Social distancing solutions will probably be required for some time to come, and in a wide variety of environments.
Our Social Distancing Solutions use our amazing modular exhibition stand system with twist-lock fittings to create a strong structure that can be ready in minutes. From desk dividers for offices, to protection screens for retail environments, we have a social distancing solution to help you comply with recommendations and advice.
With discounts available for bulk orders, we are here to provide help and support in getting back to work after the Coronavirus / Covid-19 pandemic.
For more information about the UK Government's Coronavirus response, visit the Government Website